Mark Bryant, a former corrections officer who worked in a Tennessee jail has been sentenced to five years in prison for using excessive force while acting under color of law. Bryant had repeatedly used a stun gun on a restrained 18-year-old detainee named Jordan Norris back on November 5, 2016.
Bryant had used the stun gun on Norris four times for a total duration of 50 seconds, leaving his skin burned and looking like "raw hamburger meat," according to one corrections officer.
Afterward, Bryant directed officers not to report the incident. Bryant reportedly filed misleading reports about the incident and later gave false information about it to the FBI, according to The Tennessean.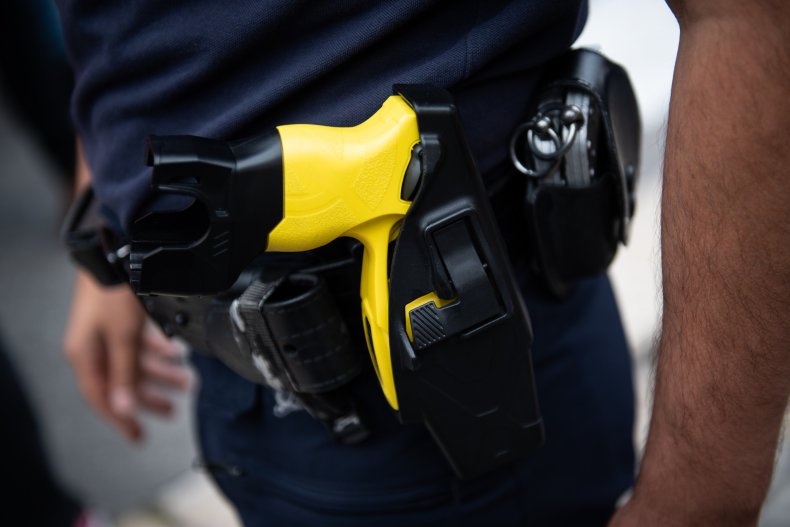 When the incident occurred, Bryant worked as a former Cheatham County Sheriff's deputy. Norris had been arrested for drug possession, possession of a handgun and driving while under the influence which all violated conditions of his probation for incidents that occurred in January and February of 2016.
During his detainment, Norris said he experienced a mental health episode that, according to police, caused him to become combative. Three officers handcuffed Norris and restrained him to a chair with leather restraints binding his wrists, ankles and waist. Norris struggled as officers also placed a spit hood over his head.
Video of the incident shows Bryant repeatedly using his stun gun on Norris and at one point telling him, "I'll keep on doing it until I run out of batteries."
Officers are trained to use stun guns no more than three times for five seconds at a time, according to The Tennessean, though at the time, officers had no official written policy on the duration of taser use, Bryant's lawyer claimed.
"The extraordinary abuse of power displayed by Bryant was both disturbing and disappointing to the many fine men and women in law enforcement who strive every day to carry out their duties with honor and professionalism," U.S. Attorney Donald Q. Cochran for the Middle District of Tennessee said in a statement.
"The sentencing of former Corrections Officer Mark Bryant sends a strong message that law enforcement officers or any other government employees who abuse their authority and use unlawful force will be vigorously investigated and prosecuted," Douglas Korneski, Special Agent in Charge of the Memphis Field Office of the FBI, said. "Our citizens have a fundamental and constitutional right to ethical treatment by employees of federal, state, and local government."
Norris died at the age of 19 in March 2019. He reached a civil settlement with the police department, but Bryant still faced criminal charges afterwards.
Newsweek contacted the Cheatham County Sheriff's Department for comment.
Indiana Woman Gets Over 6 Years in Prison For Aiding ISIS With 'Cash and Gold'