Fox News host Jesse Watters has said that the $1.9 trillion stimulus package proposed by President Joe Biden includes Paycheck Protection Program (PPP) loans "for sex offenders."
The Quote
Speaking on a Monday Fox News broadcast, alongside a panel that included former Trump Administration White House Press Secretary Dana Perino, Watters said:
"They have PPP loans for country clubs in here. Like, the squash courts and the putting greens are in such disrepair they needed an immediate injection of money? They have PPP loans in here for fraternities and sororities, Dana. Like, do you really think they're struggling right now? They have PPP loans in here for sex offenders. So you rape a child. 'Here! Here's a loan! Take it,'" he said.
"They honestly have $100 million to build an underground train from San Francisco to Facebook's headquarters. Isn't everybody working remotely? Where are we taking a train to? Chuck Schumer has 1.5 for a train to nowhere; no offense, Canada. I mean they have stimulus checks for illegals, health care for illegals, taxpayer-funded, for abortion, Planned Parenthood—it's all in there," Watters continued. "Money for schools that won't open and money for teachers unions that refuse to teach. 350 billion to bail out states that shut down unscientifically and now we make them whole. Payoffs for pharmaceutical companies, insurance companies—it's all in there."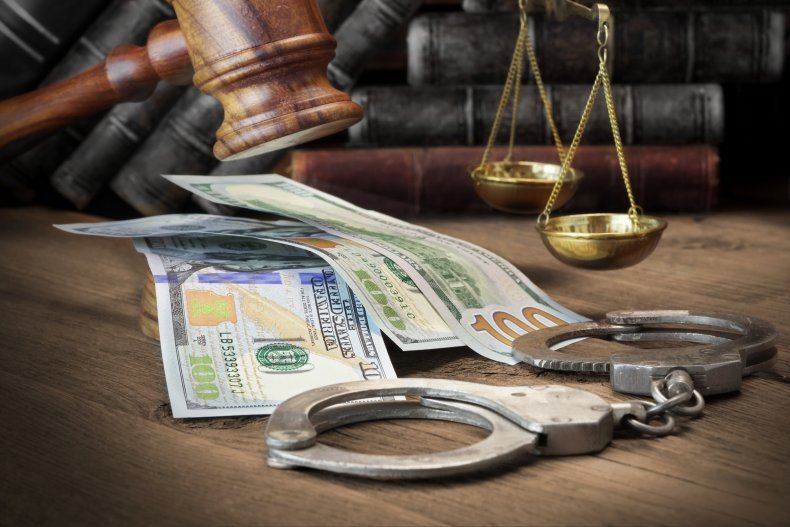 Why it Matters
Watters comment comes at a time when the House is about to take up the $1.9 trillion bill. Democrats have touted the bill as necessary to revive the national economy hurt by the ongoing COVID-19 pandemic. Republicans, however, have generally opposed the package as too costly.
It's unclear what Watters meant when he referred to PPP loans for sex offenders. The full text of the bill contains no reference to sex offenders. It only mentions sexual assault and rape in reference to funding programs that help survivors of both.
While it's possible that Watters may be suggesting that businesses who employ former sex offenders or programs that rehabilitate them may be eligible for PPP loans, that too remains unclear.
Newsweek contacted Fox News for comment.
Later in the broadcast, Watters said the bill contains "the things [Democrats] say they hate most about government: the special interests, the lack of transparency, the pork." Pork is a disapproving term for taxpayer-funded government programs that only benefit a small group of people.
Fox News' criticism, as a right-leaning media outlet, is especially notable as the stimulus package may be passed without any Republican Senate support, using the budget reconciliation process. Republicans have denounced Democrats' plan to use the process as "partisan."
The Counterpoint
Biden has challenged conservative critics of the bill to specify what they'd like removed from his proposal.
"Critics say my plan is too big. That it costs $1.9 trillion. They say that's too much," Biden said on Friday during his visit to a Pfizer vaccine manufacturing plant in Kalamazoo, Michigan. "Let me ask them: What would they have me cut? What would they have me leave out?"
On February 1, Republicans offered their own $618 billion economic stimulus bill. It differed from Biden's proposal by removing its $15 minimum wage hike as well as lowering benefits for unemployment insurance, food assistance programs, small business loans and reopening schools.
In response, Biden said he would "not settle" on his pandemic relief bill. He has argued that his bill contains funding to assist city and state governments with budget shortfalls and to protect workers from being exposed to COVID-19.
Ross Baker, a professor with Rutgers University's Political Science Department, told Newsweek that Biden "really had no choice" but to pass his bill without Republican support.
"Other than to yield in compromising in the interest of bipartisanship to the Republicans, he would really have given up most of what he wanted to achieve," Baker said. "The principal downside is that they couldn't reach a bipartisan agreement."