David Clark, a Republican representative in the Georgia state House, was forcibly removed from the chamber by a state trooper on Tuesday for refusing to get a COVID-19 test. Republican House Speaker David Ralston said Clark will lose his legislative office space and not be allowed to attend House sessions in-person until he is tested.
The House rules—which were developed by a bipartisan consensus, announced in December 2020 and are supported by the state's Republican Governor Brian Kemp—dictate that all members must undergo testing twice a week to help prevent an outbreak.
"I'm not falling in line. They have no right to do this," Clark said, according to the Atlanta Journal-Constitution. He has reportedly vowed never to get tested and to pursue legal charges if the House leaders try to force his compliance.
Upon realizing that Clark hadn't gotten tested, Ralston reportedly said, "We have a member of this body who has deliberately failed at all to get tested as we begin session, clearly in violation of our testing policy [and]… jeopardizing the health of other members of this chamber."
"I'm going to ask that member to be as discreet as possible to leave the chamber," Ralston continued. But when Clark didn't leave, Ralston asked legislators in the House whether they supported the testing requirement. After signaling that they did, Ralston commanded a state trooper to remove Clark.
Clark's removal was reportedly applauded by his present colleagues.
"I don't know about y'all, but I've been to too many funerals, and I'm getting tired of going to them," Ralston reportedly said after his removal.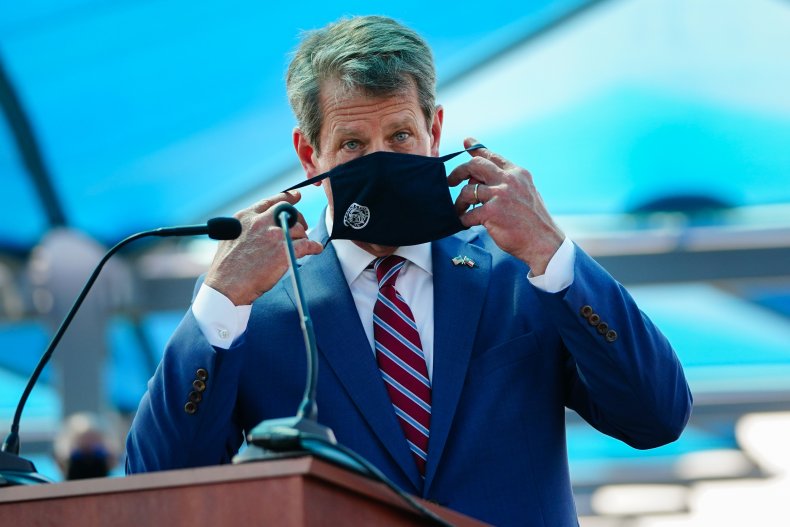 On January 12, when Ralston realized that 74 of the House's 180 members had not gotten tested, he rebuked the group, which contained members of both mainstream parties.
"We're doing everything we possibly can to keep you safe," he said. "But it takes a little bit of initiative on your part in following the rules. Because if you don't want to keep yourself safe, I want you to keep your neighbor safe, and me safe and those around you safe."
Nine people working in Georgia's Senate have contracted COVID-19 since the start of 2021. Ralston has refused to provide information about the House's number of infections.
On January 8, Georgia reported its second-highest ever daily toll of newly confirmed COVID-19 cases with 12,797 reported. Cases in the state have mostly been on the rise in the state from September onward. As of January 26, the state has reported over 874,000 cases and 12,890 deaths total. Georgia ranks seventh amongst the states with the highest number of overall cases.
While Georgia doesn't have a state mask mandate, Kemp has said that residents and visitors are "strongly encouraged to wear face coverings as practicable" in public. He has also allowed cities and counties to set their own regional mask mandates. Kemp's approval rating dropped in November 2020 after he extended his state's COVID restrictions.
Newsweek contacted Clark's office for comment.