Georgia Republicans have introduced legislation to restrict voting after Democrats won both of the state's U.S. Senate seats and the White House in recent elections.
A bill that seeks to limit both in-person and absentee early voting was introduced into the Georgia state House's Special Committee on Election Integrity by Republican state Rep. Barry Fleming on Thursday. The proposal would also tighten voter identification rules and impose other restrictions on absentee ballots.
Georgia's three-week early voting period would be limited to operate between 9 a.m. to 5 p.m. from Monday to Friday, with an additional voting period at the same time on the second Saturday before the election. Counties would have the option of extending voting to 7 a.m. to 7 p.m. but casting ballots on any other days, including all Sundays, would be strictly prohibited.
Photo identification would be required for absentee ballots, while ballots could be requested only during a period of roughly two months before the election that ends two Fridays before Election Day. Absentee ballots would be sent to those who request them no earlier than four weeks before Election Day.
The bill would also limit where ballot drop boxes could be placed and restrict the times that ballots could be dropped into the boxes to only the same times as in-person voting. Poll workers would be allowed to take part in elections held in counties other than their own, with more workers and voting equipment mandated in precincts with more than 2,000 registered voters or lines that could last longer than one hour.
A coalition of 28 Georgia advocacy groups, including organizations like the Georgia NAACP and former Democratic Georgia gubernatorial candidate Stacey Abrams' Fair Fight Action, quickly condemned the proposal in a letter to Fleming and Republican state House Speaker David Ralston, demanding that further hearings on the matter be postponed until after the weekend.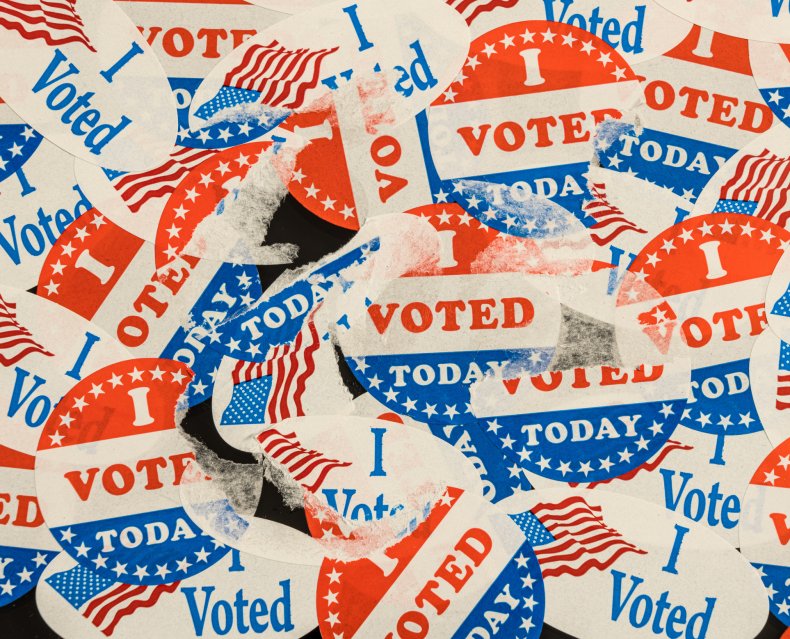 Today, Georgians—both members of the public and legislators on both sides of the aisle—saw the surprise release of HB 531 and its subsequent rush into a committee hearing just hours later," the groups wrote. "It contains a set of proposals that would have devastating consequences for voting rights in Georgia, and it is absolutely unacceptable that legislators, voting rights advocates, and the people of Georgia have been blindsided by its release.
"In today's committee hearing, the presentation of the bill was choppy, inconsistent, and incomplete, under-representing the impacts of this proposal on Georgia voters," they continued. "We the undersigned demand that further hearings on HB 531 not be held until Monday, February 22 at the earliest – to give advocates and legislators time to properly read and fully analyze the profound legal implications of this bill."
President Joe Biden's razor-thin Georgia victory over former President Donald Trump and the runoff election victories of Senators Raphael Warnock and Jon Ossoff, which flipped control of the U.S. back to Democrats, were won in part due to massive turnout of Black voters located in urban population centers. The new bill would largely affect voters in those same areas, according to Georgia Public Broadcasting, including rules against the mobile voting buses that were used during the previous election in Fulton County.
Last week, a report issued by the Georgia Republican Party recommended that the GOP-controlled state legislature pass a host of new voting restrictions, including eliminating "no excuse" absentee ballots and banning automatic voter registration. A recent analysis from the Brennan Center indicated that lawmakers in 33 states had already introduced 165 bills aimed at restricting voting by early February, nearly five times the number of similar bills introduced at the same point in 2020.
Newsweek reached out to Georgia's Republican and Democratic parties for comment.