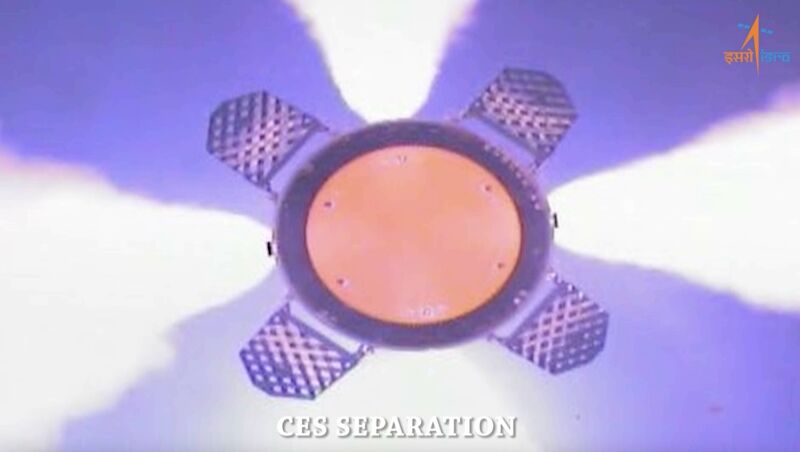 In 2018, Indian Prime Minister Narendra Modi committed his nation to develop its own capability to send astronauts into orbit, an achievement that would make India the fourth country with an independent human spaceflight program. On Saturday, that ambition moved a step closer to reality with a successful test of the human-rated spacecraft's launch abort system.
This is the set of rocket motors and parachutes that would be used to propel the spacecraft away from a failing launch vehicle, a dramatic maneuver that would save the lives of everyone on board. By all accounts, Indian officials were thrilled with the outcome of the test flight.
"We have started the journey of Gaganyaan with this maiden launch of the test vehicle abort sequence, and this will be repeated multiple times under different conditions," said Sreedhara Somanath, chairman of the Indian Space Research Organization. "Also, we'll have an unmanned Gaganyaan vehicle (orbital) mission soon, at the beginning of the next year."
An unpressurized model of the Gaganyaan spacecraft, mimicking the shape and mass of the real capsule, took off from the Satish Dhawan Space Center on India's east coast at 12:30 am EDT (04:30 UTC) Saturday on top of a single-stage, liquid-fueled rocket. The booster accelerated the capsule to a speed of Mach 1.2, a little more than the speed of sound, and then an automated command triggered a simulated launch abort.
The escape maneuver was timed for roughly the moment the rocket passed through the most extreme aerodynamic forces of the flight. This is the most demanding time for a launch abort. Burning solid propellant, a high-altitude escape motor ignited for a few seconds to push the 10,000-pound (4.5-metric ton) capsule away from the top of its booster. The capsule and its launch abort system coasted up to about 55,000 feet (16.9 kilometers), then the capsule separated and released a series of parachutes, finally deploying three large main chutes to slow for splashdown around six miles (10 kilometers) off the coast.
An Indian Navy vessel in the Bay of Bengal retrieved the capsule to return it to ISRO engineers for inspections. No one was aboard the Gaganyaan capsule for Saturday's test flight, which was similar in purpose to abort tests of SpaceX's Crew Dragon spacecraft and NASA's Orion capsule.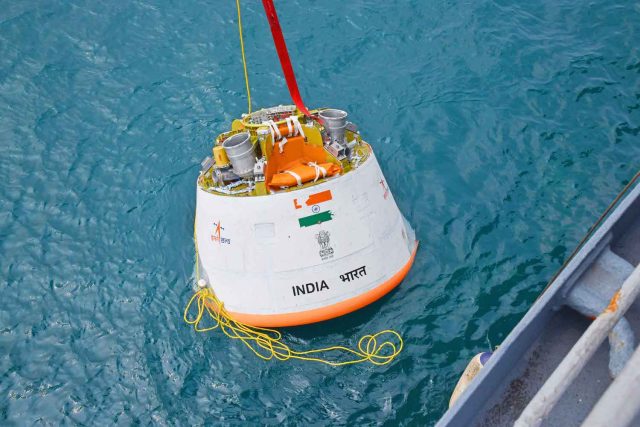 Modi, in a post on the social media platform X, wrote that "this launch takes us one step closer to realizing India's first human spaceflight program, Gaganyaan."
Under Modi's nationalist premiership, Indian space exploration has made strides forward, including a string of successful launches, missions to the Moon and Mars, and the full deployment of its own regional satellite navigation system begun under a prior administration. An independent Indian human spaceflight program would vault India into an exclusive club alongside the United States, China, and Russia, and there's room for debate over whether India might soon catapult ahead of Russia in spaceflight.
Safety first
"As far as the Gaganyaan program is concerned, this is the first major milestone," said R. Hutton, mission director for the Gaganyaan program, in remarks after Saturday's test flight. "In Gaganyaan, the most important (factor) is the safety of the crew."
Saturday's mission—designated TV-D1 as the first demonstration flight of India's new "test vehicle"—is the first of four atmospheric launch abort tests Indian officials say will fully exercise the capability of the crew escape system at different phases of the launch. The new "test vehicle" that launched the abort test Saturday is derived from a hydrazine-fueled booster used on another Indian rocket.
Indian engineers did not attempt to recover the booster Saturday, but officials said the single-stage rocket could become a technological testbed for other programs, including vertical takeoff and vertical landing, a precursor for future reusable launch vehicles.
"The Gaganyaan vehicle, although it is fully robust and reliable, we can't take anything to chance, and therefore if any malfunction happens, there has to be a system in the launch vehicle which is called the crew escape, which will take the crew module away safely and land," Hutton said Saturday. "This is exactly what has been demonstrated today in this first mission of the test vehicle."
ISRO completed a successful pad abort test in 2018, where the escape system boosted a capsule into the sky from a fixed start on the ground, simulating an abort on the launch pad.
The Indian government has allocated about $1.1 billion for Gaganyaan, which means "celestial vehicle" in Sanskrit. Indian engineers worked on the preliminary design of a human-rated spacecraft for several years before Modi's announcement in 2018 that a new Indian-made space capsule would carry an Indian astronaut into orbit by 2022.
India did not make that schedule. Officials have blamed the delays on the COVID pandemic and the technical complexities involved in developing a crew spacecraft. Somanath, who leads India's space agency, said ISRO is on track to launch an unpiloted Gaganyaan mission into low-Earth orbit early next year for an end-to-end test, from launch through re-entry and splashdown.
The unpiloted orbital mission will have to be "repeated at least two times, maybe more," Somanath said at an Indian conference in June. "All of this is success-based. If anything goes wrong here, it requires correction and further launches. So I'm not putting a date for the launch of the (first) human mission. It's not important at this moment. Our focus is to do what is needed to reach this point."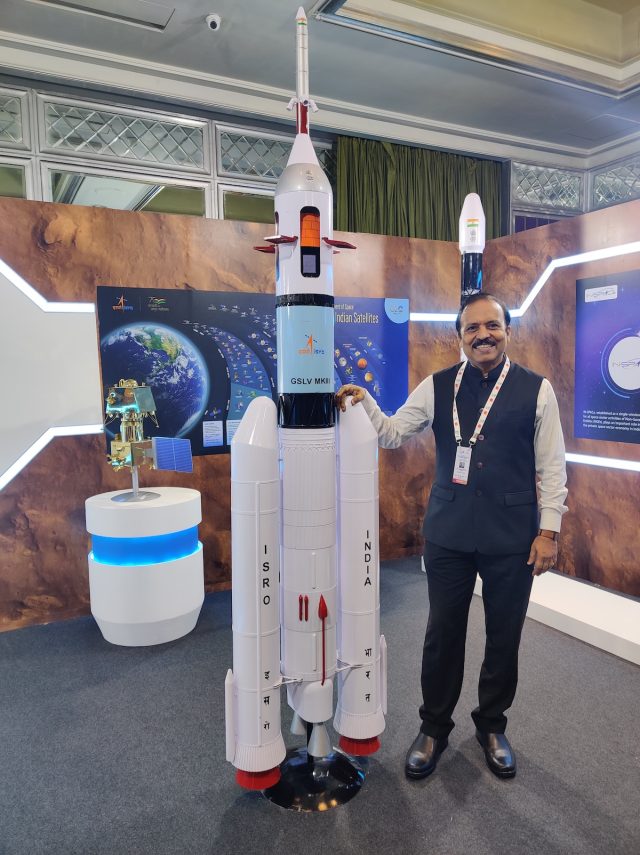 Nevertheless, in a briefing with Modi last week, Somanath suggested the first Gaganyaan crew mission is now scheduled for launch in 2025. In a statement, Modi's office said ISRO plans around 20 major tests, including three unpiloted missions on India's LVM3 rocket, the country's most powerful launch vehicle. On the most recent LVM3 launch in July, the rocket flew with modified human-rated boosters and engines designed to operate with higher performance margins.
The ultimate objective of the Gaganyaan program is to field a spacecraft capable of flying a crew of three for up to a week at an altitude of 250 miles (400 kilometers).
Doing it (mostly) alone
Somanath said in June that India is pursuing the Gaganyaan program "using our own knowledge, our own skills, our own industry."
India has amassed significant experience with launching rockets and flying satellites. In August, India became the fourth country to accomplish a soft landing on the Moon with the Chandrayaan 3 mission. ISRO has also sent a spacecraft to Mars.
But one area of human spaceflight where India has little experience is life support, the intricate array of parts to generate oxygen and eliminate carbon dioxide and moisture in the cabin's breathing air, supply drinking water, protect against fire, and provide an onboard toilet for the astronauts. Before going ahead with a crew mission, Indian engineers want to ensure all of these systems work in space.
"It's a difficult technology that only a very few nations have," Somanath said. "It's available only in three nations today, and we approached them for help in developing it, but the help is not forthcoming. You must understand it is not easy to build yourselves. Some of them offered it, but they were telling (us) it would take a few years to develop it, and at exorbitant cost.
"After analyzing the merit of these offers, we decided that we are not going to depend on them," Somanath said in June. "We are going to develop it on our own. Work has started, and we have reached a certain condition where we have now integrated and started testing it. It's great news. But again, it's the first prototype which we have just made."
India's space agency is also developing pressure suits the astronauts will wear on their mission. But India has also purchased Russian spacesuits if the Indian-made suits aren't ready for the first Gaganyaan crew flight.
Four Indian Air Force test pilots are training for flights into space, although India's space agency hasn't revealed their identities.
As a prelude to the Gaganyaan program, NASA and ISRO have agreed to train Indian astronauts at the Johnson Space Center in Houston, and an Indian crew member will fly to the International Space Station next year on a short-duration mission. The four Indian astronauts slated for the Gaganyaan program completed more than a year of training at Russia's Gagarin Cosmonaut Training Center near Moscow in 2021, according to Indian media.
Somanath said Indian officials will build their own astronaut training program based on lessons learned from the United States and Russia.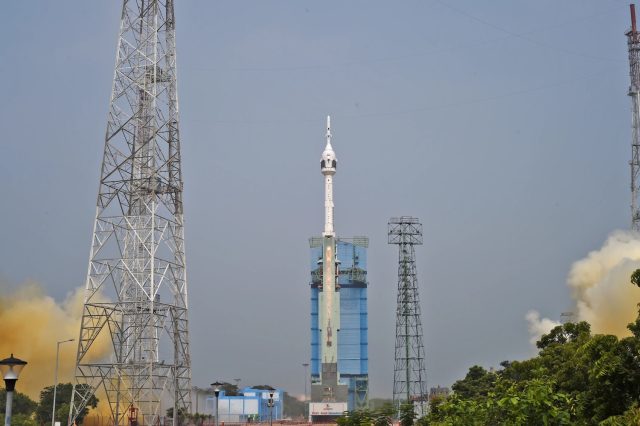 In his public statements, Modi says the Gaganyaan program is not an end but a means toward even more ambitious goals in space. Last week, Modi announced India should start building its own space station in low-Earth orbit by 2035 and send the first Indian to the Moon by 2040. This road map is similar to the one followed by China, India's Asian rival, Ars reported last week.
India's government has also signaled interest in closer ties with NASA. In June, India signed on to the US-led Artemis Accords, a non-binding set of principles among like-minded nations to promote the peaceful exploration in space. Beyond the flight of an Indian to the International Space Station next year, NASA and ISRO have not hashed out the details of any future cooperation in human spaceflight.
A large rocket called the Next Generation Launch Vehicle, a new launch pad, and additional robotic Chandrayaan missions to the Moon are also in India's plans, according to Modi, although there are scarce details about the new rocket.