Editor's Note: Soldiers in this story are stationed on the front and are identified only by their first name due to the nature of the information they are sharing.
KHARKIV OBLAST – Fighting throughout Ukraine is grueling, even for hardened veterans. For inexperienced troops recently plucked from civilian life, it's something else altogether.
Ihor, a former lawyer, recalls that day at the start of August when the Russians attacked the cratered ruins of Novoselivka in Kharkiv Oblast, which his 1st company was defending.
The attack was well-prepared. The Russian troops scouted out the position with their seemingly limitless drones. When they struck, their mortars zeroed in on what cover remained. A shell dropped into the living room of the house Ihor and a fellow soldier were occupying. They survived because they happened to be in the hall.
Enemy artillery established fire control over the only roads leading to the village, cutting off medevac and reinforcements.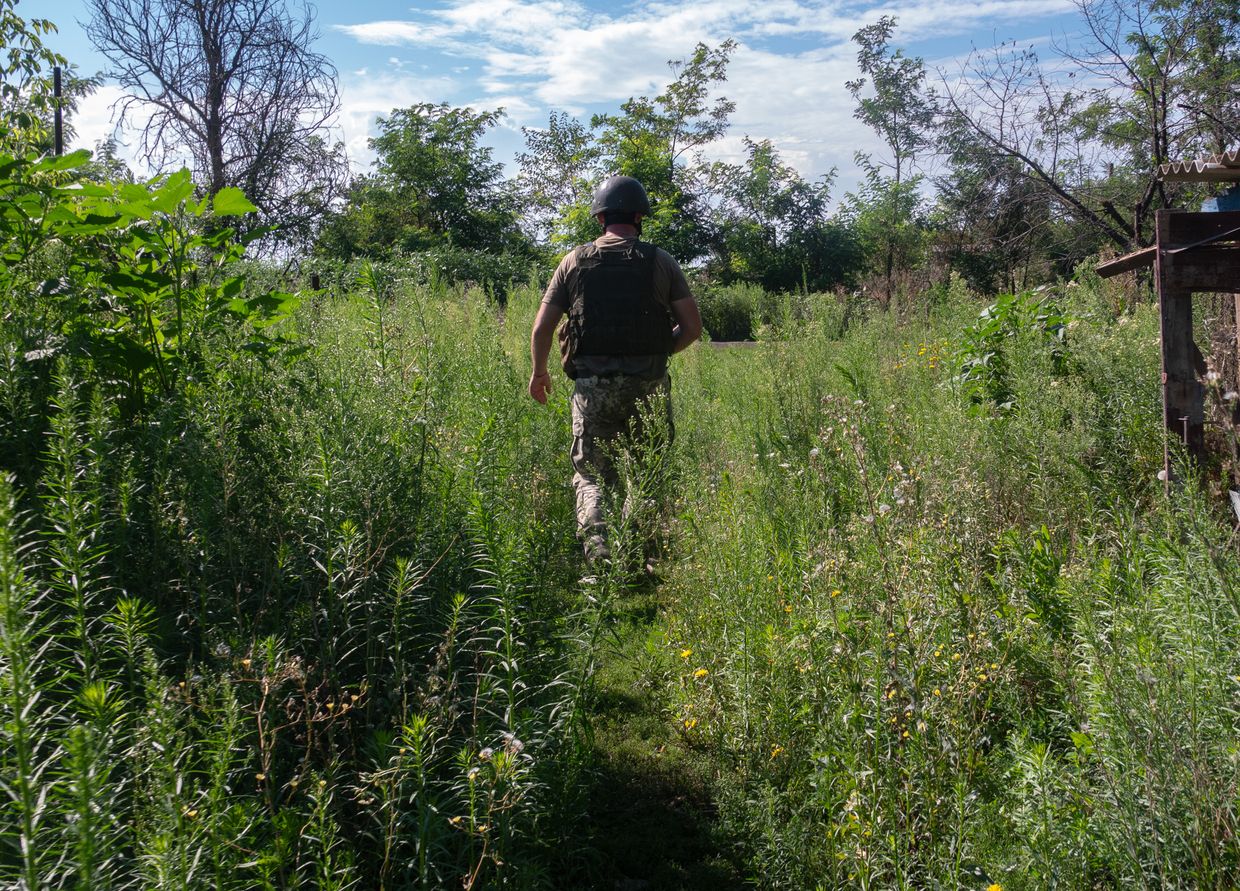 This left Ihor's unit, with their three weeks of NATO basic training and two months' deployment in Kharkiv Oblast, one-on-one with professional Russian troops with superior firepower.
The casualties were only recovered by nightfall. An undisclosed number didn't make it, including some of Ihor's friends from the unit.
"I lost brothers in arms there," he said. "I haven't been back since, and I don't want to go back. What I went through there is just chaos."
Ihor's company is part of the 32nd Separate Mechanized Brigade, one of the new brigades that Ukraine began staffing at the start of the year. It's also one of the few brigades that are set to hold the northeastern front, while the majority of troops and equipment is stationed on the southern front where Ukraine's slowly pushing forward.
While it's doing its duty defending Russia's push in Kharkiv Oblast, lack of experience and the limits of training and equipment made for a harrowing first two months in the field.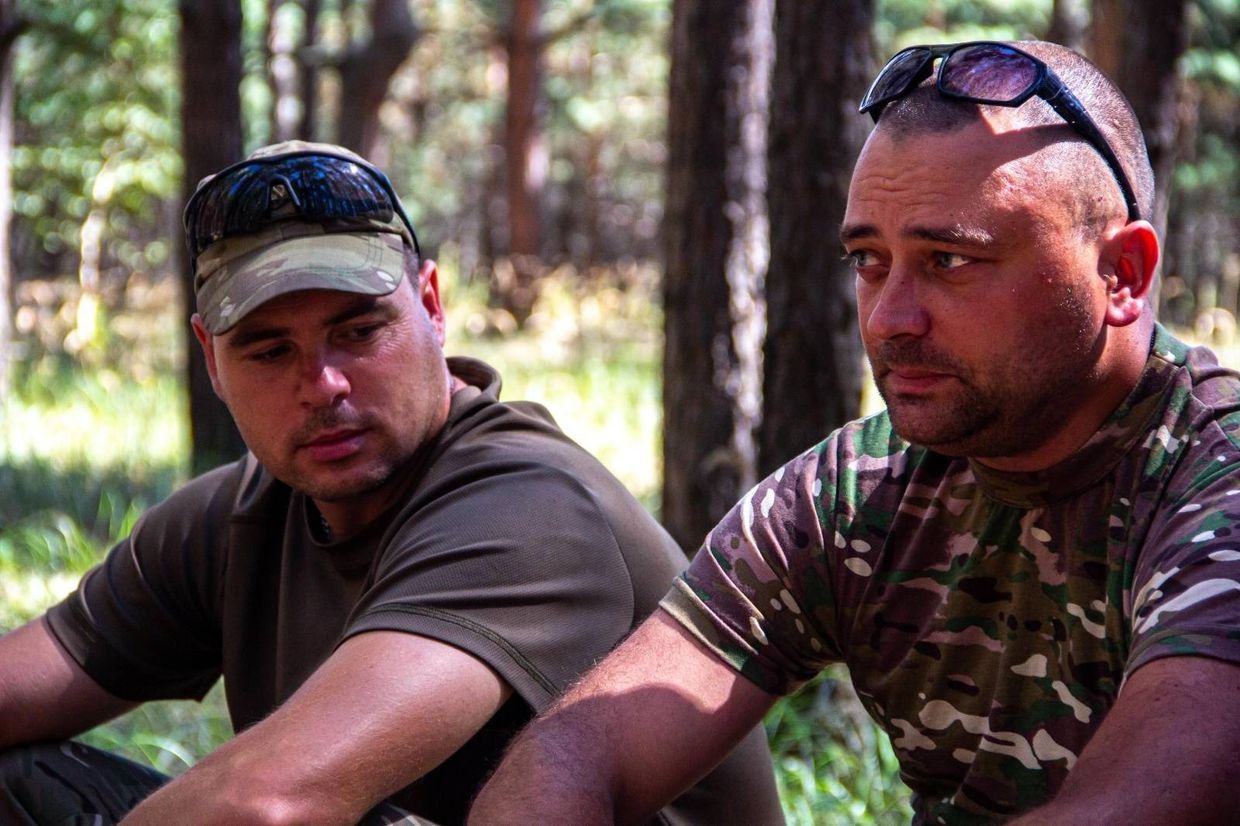 New brigades
Before January, the 32nd didn't exist, and the vast majority of its soldiers were civilians who had never shot anyone. Many did not want to be in the army.
This brigade is deployed to Kharkiv Oblast, over an hour east of Kupiansk — where Russian forces have conducted a big push over the past month and a half. Russian forces were alleged to have up to 100,000 troops that way.
Soldiers from different brigades told the Kyiv Independent that the Russians in this area are experienced and well-equipped soldiers, extensively stocked with artillery shells and MLRS rockets.
Soldiers from the 32nd are open about how in over their heads they often feel. The infantrymen talk about being outmatched by the competent and seemingly fearless Russian troops they saw on this axis of attack.
"Everything is not like what you read in daily briefings and on the news," said Volodymyr, an infantry sergeant with the brigade, who was in the thick of the fighting.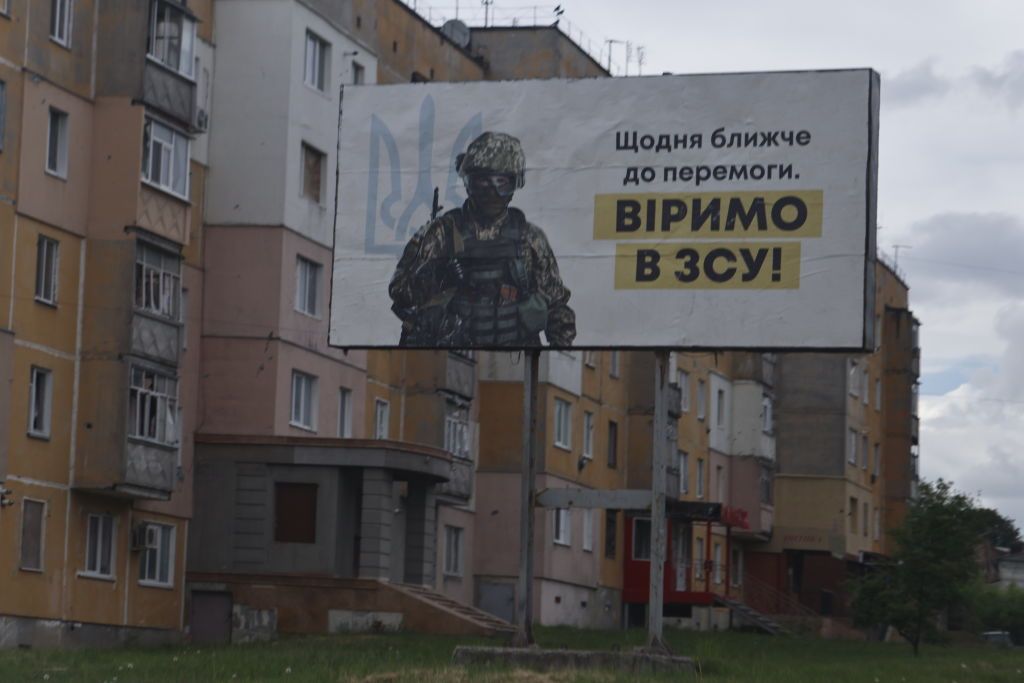 Like most units, the 32nd is starved for vehicles and artillery ammo. Most of the good equipment is deployed to the counteroffensive on the Zaporizhzhia front.
It also lacks battlefield experience, from low ranks to commanding officers. Nor do they have many options to draw on somebody else's. The year 2022 ground down Ukraine's supply of experienced warfighters to the point where there can be said to be a shortage.
"The brigades where the commanders and sergeants are new are getting experience through ongoing field operations," Sergiy Zgurets, the head of the military analytics center Defense Express, said.
Reached by email, the press services of the Defense Ministry and the Armed Forces said they wouldn't be able to respond to questions on this topic.
Limits of NATO training
All the infantrymen of the 32nd brigade had been to Germany to train to NATO standards for three weeks.
This was an obvious solution. Some of the soldiers here had been excited to go, thinking the training would help them become effective.
In many ways, it had been.
The infantry praised the physical training. Press officer Andriy Smiyan and his aide Oleksandr highlighted the life-saving power of tactical medicine training, widely practiced in the West but virtually unknown in Soviet-style armies.
The training also comes with a full set of gear for each soldier.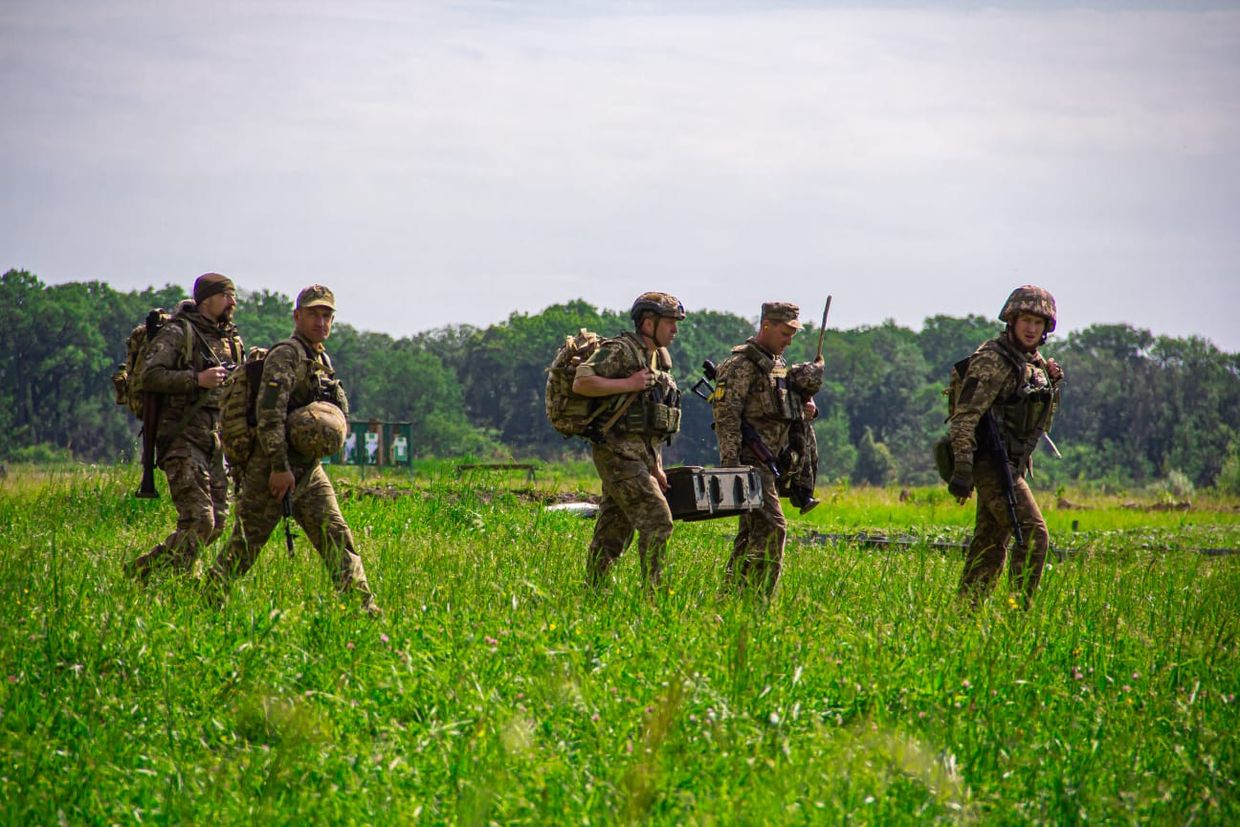 However, the same soldiers who spoke to the Kyiv Independent didn't hide their scorn about how the training prepared them for a war that doesn't exist in Ukraine. They said the NATO officers don't understand the reality on the ground.
"A NATO infantryman knows he's supported and can advance with the confidence that there's a high likelihood that he won't be killed or maimed," Ihor said.
The NATO way of war calls for massive preparatory airstrikes and artillery barrages and demining before the infantry is sent in, he added.
It usually doesn't work that way in Ukraine.
Between the country's tiny, old air force, ancient T-64s, and a continuing shortage of artillery shells and infantry vehicles, it often falls to infantry to hold the line against Russian probing attacks and occasional assaults, supported by overwhelming artillery and huge numbers of drones.
Troops said they sometimes struggle to apply NATO small unit tactics because there often isn't enough cover to do so.
Zgurets said that the instructors in Germany put a lot of emphasis on teaching urban combat. But the skills of how to smoke an enemy out from a trench, how to build an assault group, and coordinate it with artillery and drone support were lacking.
The style of battle in the Ukrainian countryside, blending World War I trench combat and 21st-century tech and tactics, are only seen in Ukraine — they are outside NATO's wheelhouse.
Furthermore, the translators that are used often lack a military background and fail to convey accurate commands or responses between instructors and trainees, Zgurets added.
He said that it would be helpful for some of these instructors to visit Ukraine.
"European countries can correct their training," Zgurets said. "There has been a mutual understanding of experiences and concerns, and this is the moment when they can be cleared away."
Retired U.S. Major General Gordon Davis told the Kyiv Independent that training by NATO allies has been "indispensable. While specific tactics and procedures promoted by allied trainers may not have achieved the results that Ukrainian leadership and forces expected, the reason for this shortfall is certainly multi-dimensional."  
He added that the training abroad is still better than Ukraine can offer and while realism could be improved, it'd take a huge investment for training programs to be able to replicate Russian tactics.
"Therefore, it is all the more important for Ukraine to invest in the quality of Western provided or supported training by contributing the missing pieces of current combat intelligence and lessons learned from personal Ukrainian sacrifice and success."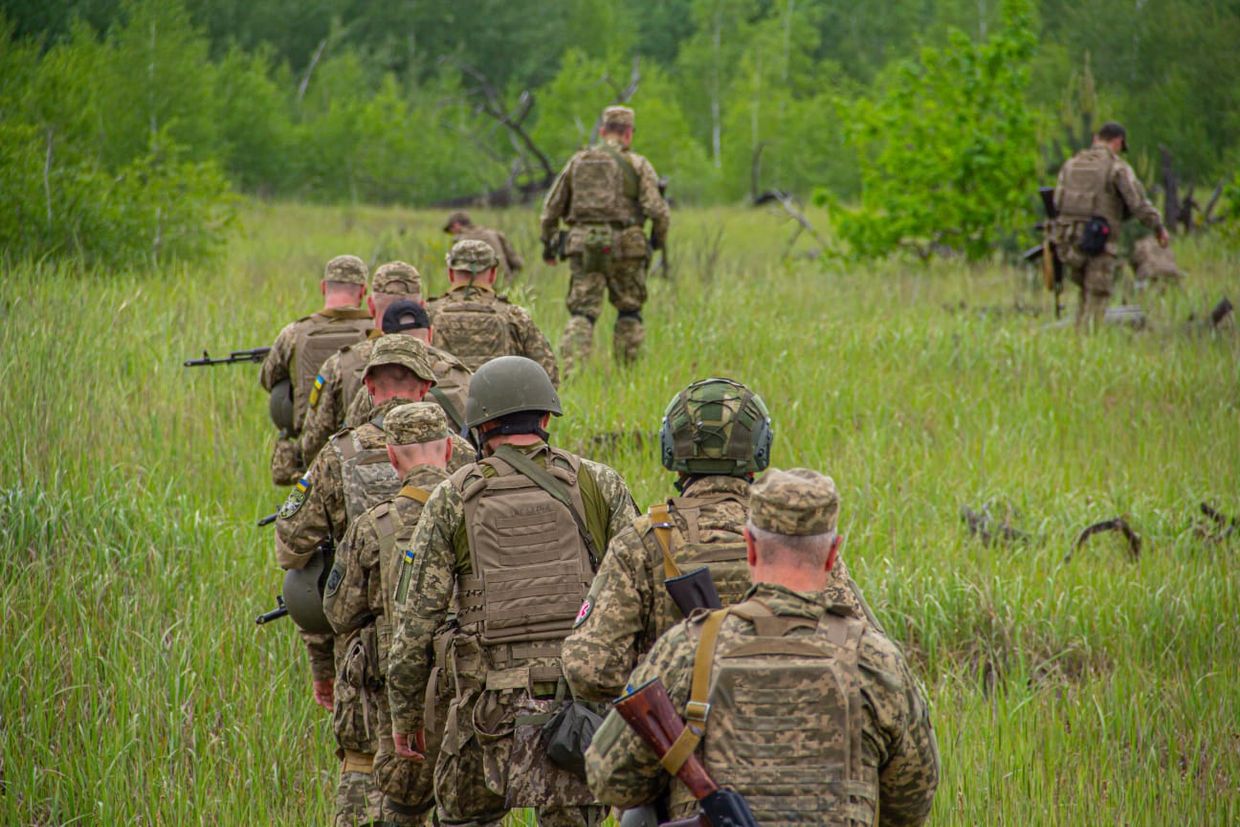 Struggle to survive
At the infantry positions, Sergeant Volodymyr met the Kyiv Independent wearing the bitterly ironic smile of a man forced to endure too much too quickly.
"None of the guys will want to talk to you," he said. "They don't want to think about it."
Volodymyr himself refused to speak, but once Ihor began explaining the situation, he eventually joined the conversation in fragments, adding this or that observation. By the end, Volodymyr can barely contain his bleak descriptions of the vagaries of combat.
"A heroic feat — to jump out from that basement and shoot aimlessly in their general direction, then end up without an arm or a leg, or just dead?" Volodymyr said. "What's the point?"
To get to the positions, soldiers have to walk on foot for five kilometers in the dead of night, with no sources of light, while carrying all of their incredibly heavy gear.
The positions themselves were ruins, with few places to hide. It's dangerous to stick a limb out from what cover remained, let alone go to the bathroom. Because the Russians in this area are relatively sharp, with professional troops and special forces in addition to conscripts from prisons or the general population. They're well-screened and show little signs of fear.
Join our community
Support independent journalism in Ukraine. Join us in this fight.
Support us
"They have night vision drones, Orlans, and other tech; they see everything," Volodymyr said. Many of these drones are equipped with droppable munitions, having learned from the Ukrainians using this technique in 2022.
The feeling of constantly being watched and targeted is hugely demoralizing for the Ukrainian troops.
"It locks you up, you want to take certain actions, but you can't because the eye of Sauron is always watching," Ihor said, referencing the villain and master of the orcish horde from the Lord of the Rings.
The 32nd's tank operators seem a bit less edgy. There's a friendly modesty in how they talk about learning to work in teams, or how one of them got the nickname Sniper when he hit all three targets with his T-64 in a training exercise.
But they have their own nasty surprises to worry about. A tank platoon commander named Vladyslav recalls how the first time a Ukrainian tried to use a tank radio, the Russians immediately zeroed in on it and buried it in artillery. Since then, they learned never to use communications devices more powerful than a hand-held. Enemy troops are too-well positioned to punish any slip-ups.
"They (Russians) are sitting on some of the most advantageous positions in the region," said a tank commander with the callsign Yenot.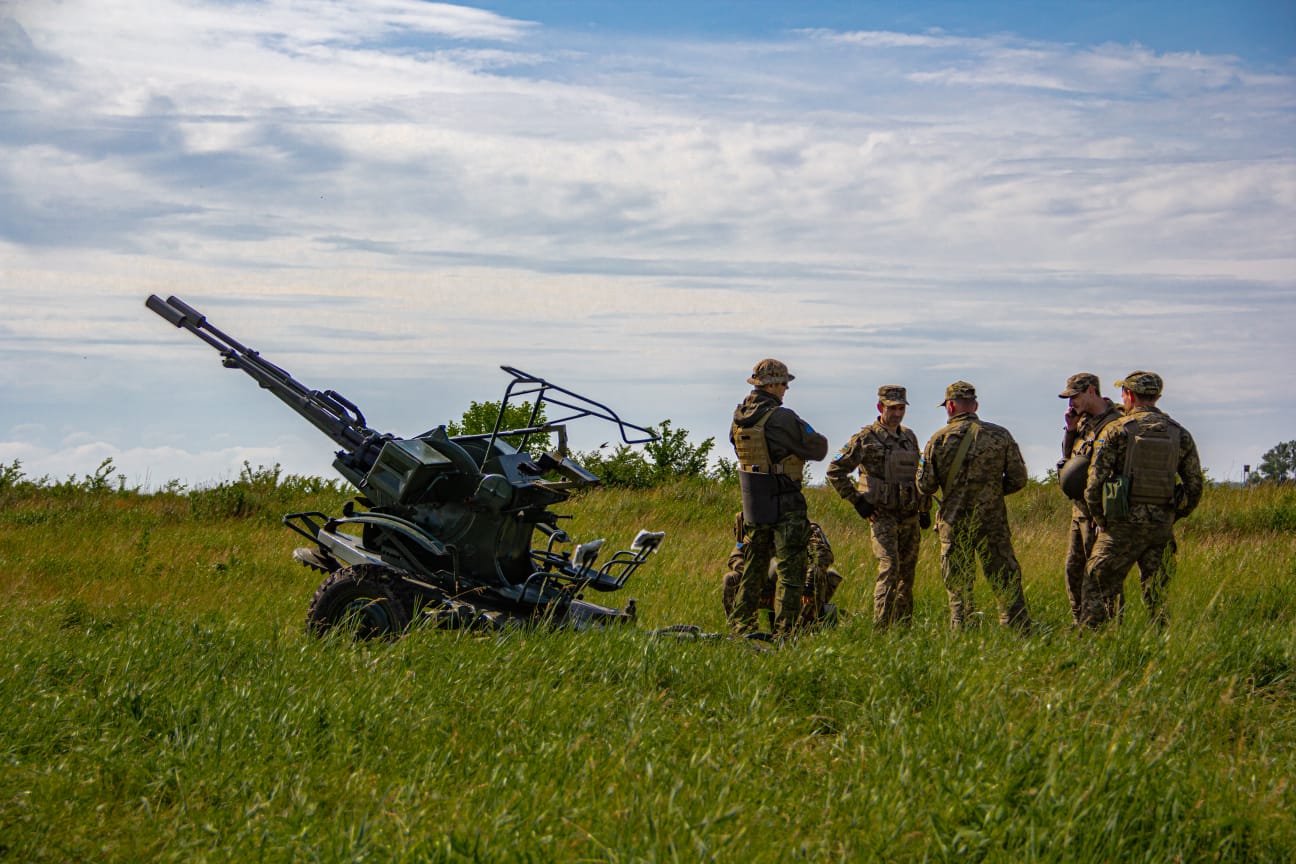 Many factors to blame
The struggles are straightforward. The question of where limitations end and blame begins is more slippery.
Infantrymen criticized their training as unrealistic for a scenario when you're out of everything but the enemy.  But most acknowledged that it was helpful in some ways.
Soldiers also laid blame on their command for specific decisions, for example, taking up a position in a narrow basement that was impossible to escape quickly if the conditions turned life-threatening. Ihor lost some people he knew that way.
The Defense Ministry and the Armed Forces refused to respond to questions.
But it's not always that simple. Press officer Smiyan pointed out that the brigade's commanding officers have to make the best decisions they can with the information they have and live with what happens. Without a core of experienced veterans, the command staff in these brigades is learning on the job just like everyone else, Zgurets said.
Russia's massive artillery advantage throughout the country and its predominance of drones and electronic warfare on this part of the front, don't help either.
These explanations make sense but they do nothing to cheer up the men going into battle.
"The infantry takes the entire brunt on itself," Ihor said.