The death of an opponent of Russian President Vladimir Putin is not something new in history.
More than 20 critics and opponents of Putin have been murdered or died in suspicious circumstances since 2000.
However, the death of Yevgeny Prigozhin, the founder of Russia's Wagner mercenary group and once a confidant of Putin, is seen by some analysts as a watershed moment.
This is the first time when a member of Putin's inner circle was supposedly killed. Some see it as a clear sign of a split in the political elite.
Opinions differ on the consequences of Prigozhin's death for Russia's political system.
Some interpret it as a signal to the elite that treason is punishable by death, which may imply that Putin's regime has been strengthened.
"The elites will be persuaded that Putin is a cruel man ready to kill anyone who will try to doubt his power," Russian political columnist Sergei Parkhomenko told the Kyiv Independent. "There are no restrictions for him."
However, others say that the supposed murder is a harbinger of increasing violence and future instability in Russia.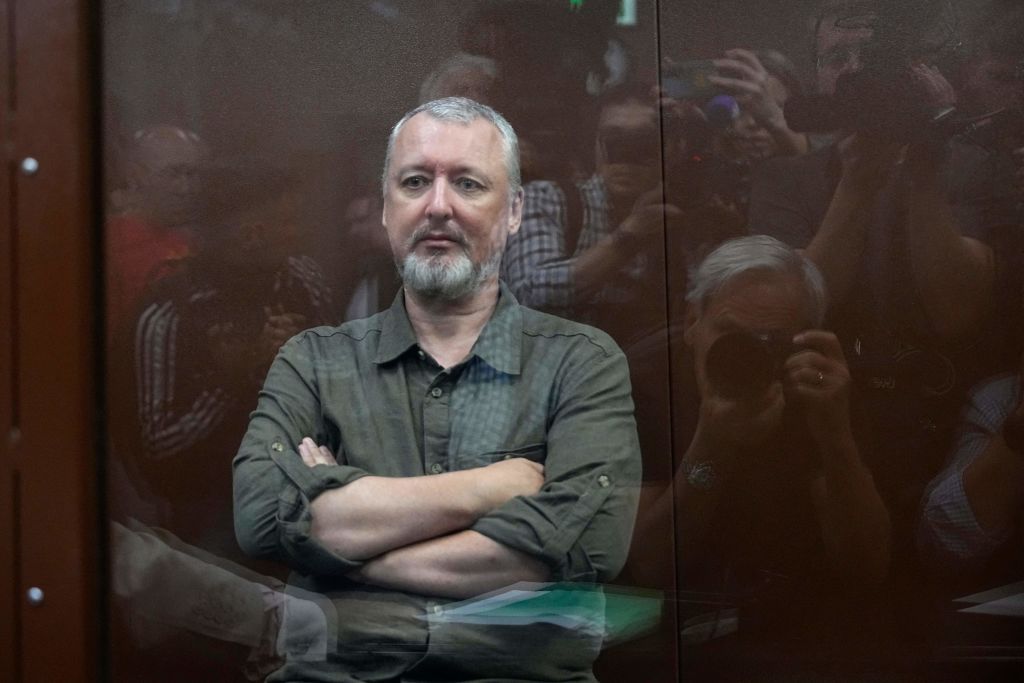 Plane crash
Prigozhin launched a rebellion on June 23, following a long-running conflict with the Russian Defense Ministry, which had ordered the Wagner mercenaries to be integrated into the regular army by July 1.
Prigozhin started the rebellion after claiming that the Russian army had attacked the mercenaries, a claim not proven by independent sources.
Several thousand Wagner mercenaries took over Rostov-on-Don, a major city in southern Russia, and marched northwest toward Moscow.
According to Russian media reports, the Wagner troops shot down several military helicopters and one plane, killing at least 13 Russian soldiers, including pilots.
However, short of reaching Moscow, Prigozhin concluded a deal with Putin on June 24 and halted the mutiny. The Russian authorities agreed not to prosecute Prigozhin and the mercenaries and let them move to Belarus.
Two months later – on Aug. 23 – a private jet with Prigozhin on board crashed not far from Moscow.
Prigozhin, Wagner's co-founder and military commander Dmitry Utkin, as well as Valery Chekalov, head of security and logistics at Wagner, and four other Wagner employees were killed. Three crew members also died.
Russia's Investigative Committee officially confirmed the death of Prigozhin and Utkin on Aug. 27 following a genetic analysis of the remains recovered from the wreckage.
According to unnamed U.S. officials cited by the Wall Street Journal on Aug. 24, the likely cause was a bomb onboard or "some other form of sabotage."
However, the Conflict Intelligence Team, an open-source intelligence outfit, believes the plane was most likely shot down by a surface-to-air missile, based on the contrail and sounds of explosions recorded by eyewitnesses.
Russian political blogger and journalist Michael Nacke argued on his YouTube channel on Aug. 23 that Prigozhin's murder was "a demonstration intended to show what awaits anyone who Putin thinks is a traitor."
"Security guarantees given by Putin are a very unstable construct," Nacke said.
"We're in the public space where symbols and signs matter," Russian political analyst Yekaterina Shulman said on the Breakfast Show on Aug. 24. "The demonstrative character (of the murder) must have scared any potential rebels, but it also showed that they exist since they need to be scared in this way."
"I don't know for a fact what happened, but I'm not surprised," U.S. President Joe Biden said on Aug. 24."There's not much that happens in Russia that (President) Putin's not behind. But I don't know enough to know the answer."
Despite the Kremlin's spokesman Dmitry Peskov denying Putin's involvement in Prigozhin's death, it is the latest in a series of politically motivated killings in Putin's Russia.
Other versions of the incident look much weaker, according to most experts.
"Other versions are absolutely improbable," Parkhomenko told the Kyiv Independent. "Without Putin's direct authorization, this could not have happened."
Meanwhile, the Russian authorities have not come up with an official version of the murder yet.
Kremlin propagandist Vladimir Solovyov has already stated that either Ukraine or France, which has clashed with Wagner's interests in Africa, could be to blame for the murder.
The Kremlin is likely to link Prigozhin's death to either Ukraine or business conflicts, Russian human rights lawyer Ilya Shablinsky said on Aug. 27.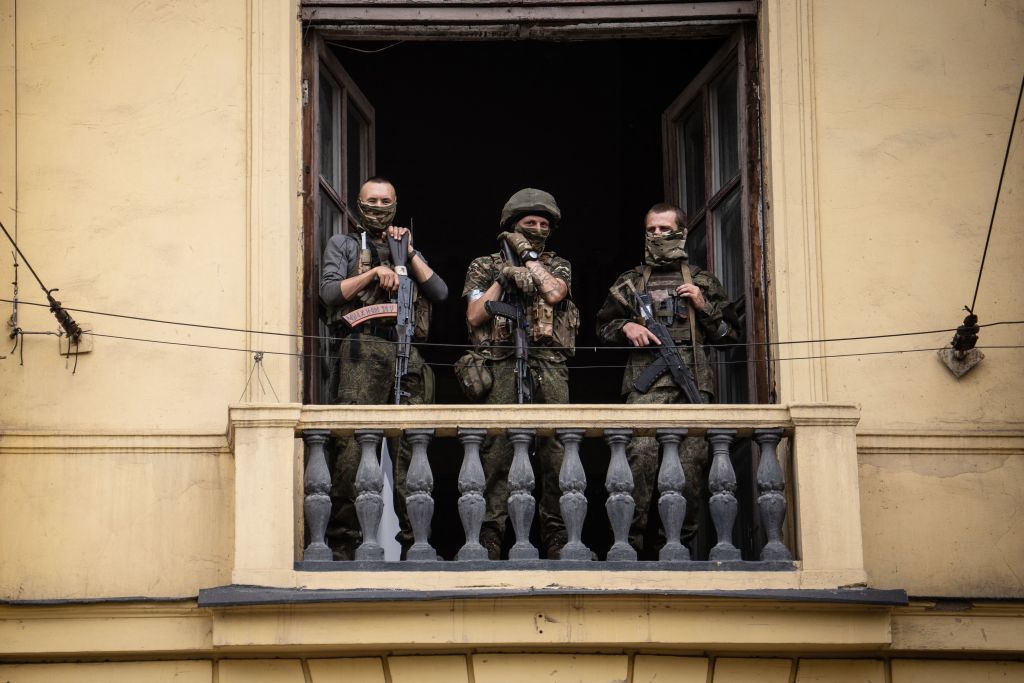 Putin's dead opponents
Prigozhin's alleged murder is not the first death of a Putin critic. More than 20 opponents of Putin have been killed or died in suspicious circumstances. There have also been unsuccessful murder attempts.
Investigative journalist Anna Politkovskaya, who was a major critic of Putin and his war in Chechnya, survived a poisoning attempt in 2004. She was later shot dead in her building's elevator on Putin's birthday in 2006.
In 2012-2014, a former police officer and several Chechens were convicted for the murder.
Meanwhile, former Russian intelligence officer Alexander Litvinenko, who accused Putin of orchestrating the 1999 Moscow apartment bombings, was poisoned in the U.K. in 2006 with polonium-210, a radioactive element. A British court concluded in 2016 that Russia's Federal Security Service (FSB) and Putin "probably approved" the assassination.
Another opponent of the Kremlin, Sergei Magnitsky, was arrested on trumped-up charges in 2008 after exposing corruption by Russian government officials.
He died in prison in 2009 after being beaten up and developing multiple diseases.
Magnitsky's death was not investigated, and Russian authorities convicted him in a posthumous trial on tax evasion charges.
Boris Berezovsky, a Russian oligarch who had helped Putin to come to power but had later fallen out with him, was found hanged in his bathroom in the U.K. in 2013.
One of the most high-profile murders took place in 2015 when opposition leader Boris Nemstov was shot dead next to the Kremlin. A fighter at the Sever battalion of Chechen strongman Ramzan Kadyrov, a loyalist of Putin, was convicted for Nemtsov's murder in 2017.
Yet another critic of the Russian dictator, Denis Voronenkov, was shot dead in Kyiv in 2017.
Voronenkov had been a Russian pro-Putin lawmaker who had switched sides and fled to Ukraine.
Apart from shootings, critics of Putin have been frequently poisoned.
In 2018, former Russian intelligence officer Sergei Skripal and his daughter Yulia survived after being poisoned in the U.K. with Novichok, a nerve agent produced by the Russian government.
The British authorities identified Russian military intelligence agents using the passports of Alexander Petrov and Ruslan Bashirov as suspects in the murder case. Bellingcat, an open-source intelligence outfit, later identified Petrov and Bashirov to be FSB agents Alexander Mishkin and Anatoliy Chepiga.
Two other critics of Putin – columnist Yulia Latynina and activist Pyotr Verzilov – survived poisoning attempts in 2017-2018.
Putin's most famous critic, opposition leader Alexei Navalny, was poisoned with Novichok in Russia in 2020.
The Insider, Bellingcat, CNN, and Der Spiegel have published an investigation according to which Navalny had been poisoned by FSB agents and identified their names.
The same FSB squad that allegedly tried to kill Navalny had also trailed three lower-profile activists before they were found dead with signs of poisoning from 2014 to 2019, according to Bellingcat, the Insider, and Der Spiegel.
The FSB poisoning team also followed liberal politician Vladimir Kara-Murza when he was poisoned in 2015 and then again in 2017, although he survived, Bellingcat, the Insider, and Der Spiegel reported.
Several critics of Putin living abroad also exhibited signs of poisoning in 2021-2023, according to independent Russian publications Agentsvto and Meduza. These include Natalia Arno, head of the Free Russia Foundation, journalist Yelena Kostyuchenko, and John Herbst, a former U.S. ambassador to Ukraine.
During Russia's full-scale invasion in 2022-2023, more than a dozen Russian officials, executives, and businessmen died in mysterious circumstances, with some falling out of a window, off a staircase, or from a boat, according to CNN.
Some of them were critical of Russia's invasion of Ukraine.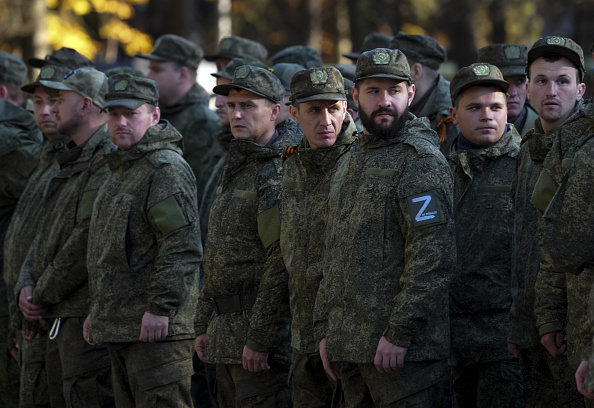 Putin's zenith of power
Some Russian observers believe that Putin's power remains stable, and the elite will be too scared after Prigozhin's death to initiate any rebellions or coups.
"Putin's authority as a mafia boss remains unshakable," Shablinsky said. "The elite is scared."
Russian political philosopher Sergei Sazonov told the Kyiv Independent that a rebellion or coup is highly unlikely in the current situation.
"I don't see how a new rebellion can be successful," he said.
The pro-war opposition has zero protest potential and doesn't have any resources, Sazonov believes.
Igor Girkin, the most prominent critic of Putin in the pro-war camp, has repeatedly said himself that coups or revolutions are unacceptable, Sazonov added.
Girkin, who opposed Prigozhin's rebellion, was nonetheless arrested on extremism charges in July as part of Putin's crackdown on the pro-war opposition.
There was also speculation that some of the Wagner mercenaries and their allies would launch a protest or uprising after Prigozhin's death.
This has failed to materialize so far.
Russian political analyst Dmitry Oreshkin said on Aug. 27 that Putin had intentionally weakened the Wagner Group by depriving them of heavy weapons and dispersing them between several countries.
As a result, now they don't pose any threat to Putin, he said.
Rusich, a Russian neo-Nazi group fighting in Ukraine, is allied with Wagner. After the plane crash, the group hinted on Telegram that Prigozhin should have "finished the job" during his rebellion.
Rusich also said on Aug. 25 that it would suspend its participation in the war until the Russian government starts helping a Rusich mercenary arrested in Finland. However, eventually, Rusich toned down its anti-government rhetoric, and no protests followed.
Even if Ukrainian troops gradually liberate occupied territories, Putin's regime will likely survive, Sazonov argued.
He said a serious challenge to Putin's power is only possible if there is a catastrophic defeat in Ukraine.
"If there is a major defeat – such as the encirclement of a large group of Russian forces – it will be a big blow to the Russian power structure," Sazonov added.
But Shulman does not believe that the failure of Prigozhin's rebellion and his subsequent death will strengthen Putin's regime.
Eventually, some people in the elite may make the conclusion that they should not conclude an agreement with Putin and should "go until the end" if there is a rebellion or coup d'etat attempt, Shulman said.
"You shouldn't believe in any promises (by Putin), and you shouldn't agree to any compromises because you'll get killed," she added. "That's why you should kill first."
Shulman also said that "a stable government does not have such challenges and does not respond to such challenges in this way."
She said that Russia's political system had entered a period of "chaotization," "degradation," and "diffusion of violence."
Meanwhile, Oreshkin believes that Prigozhin's rebellion and his subsequent death indicate a split in Russia's political elite amid the Kremlin's failure to achieve its aims in the war against Ukraine.
"The fact that they started looking for traitors means that they can't achieve their goals and have to find scapegoats," he said. "The collapse of a political structure starts from the search for traitors."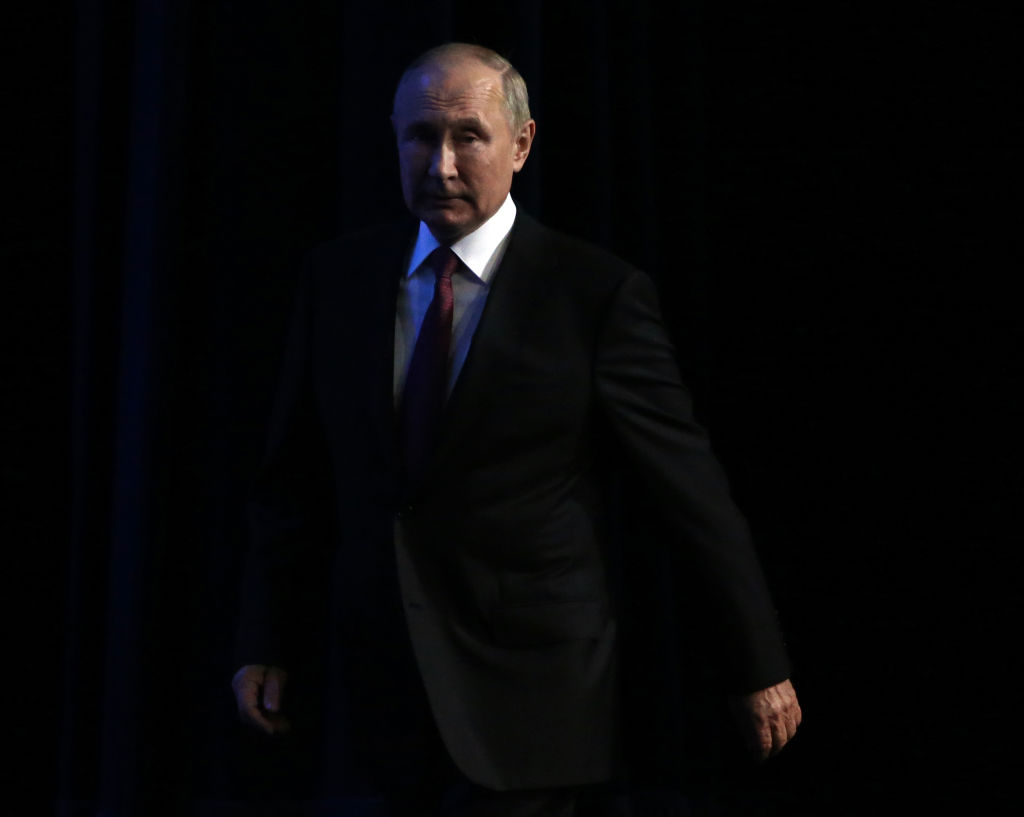 Impact on Russia's war effort
After the death of its leaders, Prigozhin and Utkin, Wagner faces a somber future.
Oreshkin argued that some Wagner mercenaries could be transferred to other military units, while others would be hiding or surrendering to the authorities, and some may even switch to the Ukrainian side.
Prigozhin's death and the effective elimination of Wagner as a combat force may also have an impact on Russia's war against Ukraine.
Shablinsky said that Wagner's exit would have a negative impact on Russia's war effort.
Meanwhile, Nacke argued that Prigozhin's death and the triumph of Defense Minister Sergei Shoigu and General Staff Chief Valery Gerasimov would be a demotivating factor for some Russian soldiers. Many supporters of the war see Shoigu and Gerasimov as inefficient and are unhappy with the crackdown on people who exposed problems in the Russian army, according to Nacke.
"Wagner mercenaries were among Russia's most effective troops, but Putin had to disband them because they encroached on something sacred – Putin's power," Oreshkin said.
"For Putin, preserving power is more important than victory on the battlefield."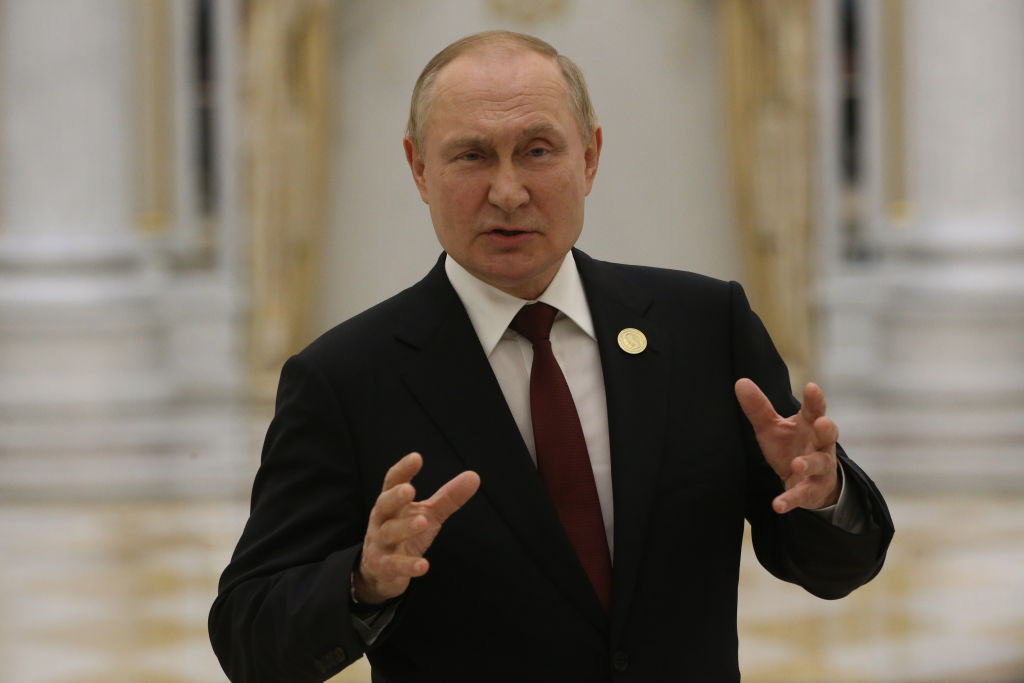 ---
Hello! My name is Oleg Sukhov, the guy who wrote this piece for you.
I was born in Russia and moved to Ukraine in 2014 because I couldn't stand the suffocating atmosphere of that semi-totalitarian country. I used to think it might be possible to transform Russia into a liberal Western-oriented country. Now it's clear that it's a lost cause. But at least I can atone for the crimes of my homeland by exposing its barbaric aggression against Ukraine and providing objective and independent coverage of what is going on there. I'm also trying to contribute to Ukraine's transformation into a full-fledged Western liberal democracy strong enough to defeat Russia.
Our publication needs help from every one of you — support Ukrainian wartime journalism, become a patron of the Kyiv Independent.