Splatoon 3 was announced during the latest Nintendo Direct and is scheduled to release sometime in 2022.
While the release date window may be discouraging to fans of the ink-shooting game, there was a lot of new information given and footage shown that gives them an idea on where Nintendo is taking the franchise including new weapons, maps and much more.
Before we dive in, check out the Splatoon 3 trailer below.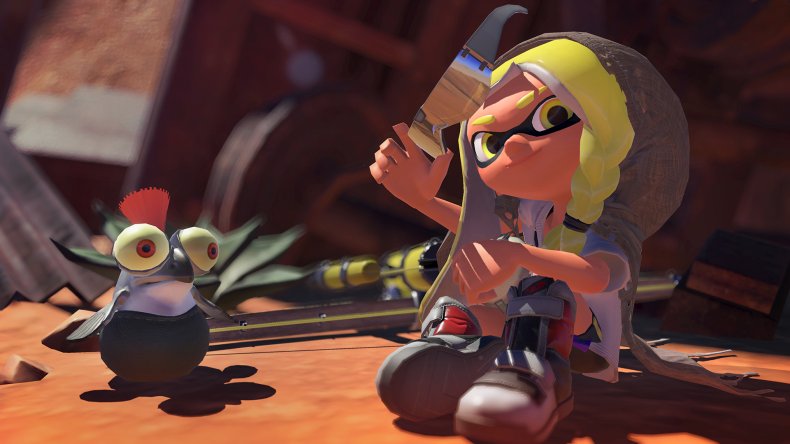 Following the end of the February Nintendo Direct, the video game company put out a series of tweets to give fans more color on the story, of sorts, and environment found in Splatoon 3.
First and foremost, as fans saw in the trailer, players will be able to customize their characters' looks and not just what they're wearing. Choosing between Inklings or Octolings, players will also be able to change hairstyles and other aspects of their character.
Both Inklings and Octolings have a new habitat that is very different from Inkopolis, the main hub of the first two Splatoon games.
Here in Splatsville, also dubbed "city of chaos," players will find themselves far from Inkopolis. This new city has developed fast since the final splatfest a year and a half ago, in Splatoon 2, and is located near a broader region called the Splatlands.
"It seems the intense sun and harsh environment have had a profound effect on its inhabitants. In recent years, trendsetting Inklings have been drawn to this culture like moths to a Bunsen burner!" Nintendo explains in its series of tweets.
Like the first two Splatoon games, Turf War is still very popular, but Splatoon 3 will change up battling a bit. Salmonids called Smallfry can accompany you into battle. If you recall the second Splatoon, these creatures are very dangerous so it's interesting to see them working alongside your character.
We'll likely learn more in the game itself. Besides that, players will have new weapons like a bow weapon that shoots three streams of ink at once.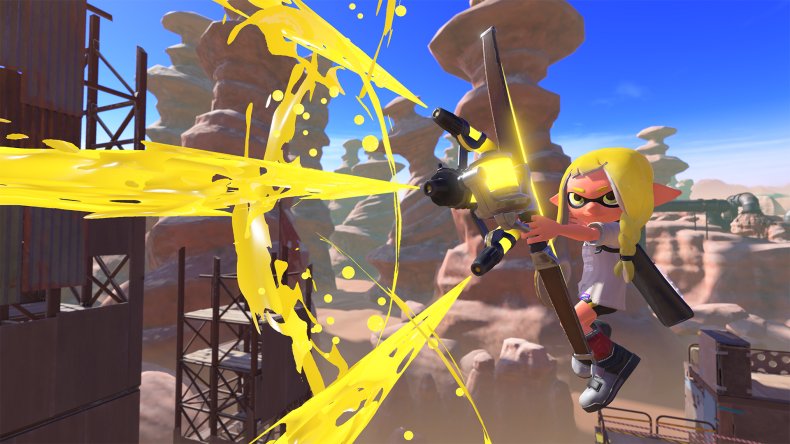 Players will also have two ways of moving during Turf Wars. The first is a "squid roll" that allows players to leap and twirl out of their ink. The other is "squid surge," which allows players to quickly swim up ink-covered walls and jump out at the top. Both abilities will prove useful in battle.
There will also be special weapons similar to the ones found in Inkopolis.
As for the main weapons that players are used to, they can also have different appearances. The .96 Gal and Range Blaster will look markedly different than what players are used to.
Splatoon 3 is set to release for Nintendo Switch in 2022.
Are you excited for the next Splatoon? Let us know in the comments section.