Stanley Kubrick's daughter Vivian Kubrick has shown her support for Gina Carano after controversy surrounding her tweets.
This week, Kubrick was the subject of an expose by The Daily Beast, which reported that she has been posting far-right content for months on social media, including pro-QAnon statements, defenses of the Proud Boys and anti-Semitic views.
Per the website, Kubrick has referred to victims of the Holocaust as "hapless Jews" and spread a conspiracy theory linking George Soros to population control—a common target of anti-Semitic propaganda.
Now the daughter of the late legendary filmmaker has waded into another contentious issue this week—Carano's Instagram post that led to her being fired from her role on Disney+ show The Mandalorian.
The ex-MMA fighter compared being a Republican in America today to how Jews were treated in Nazi Germany in the run-up to World War II.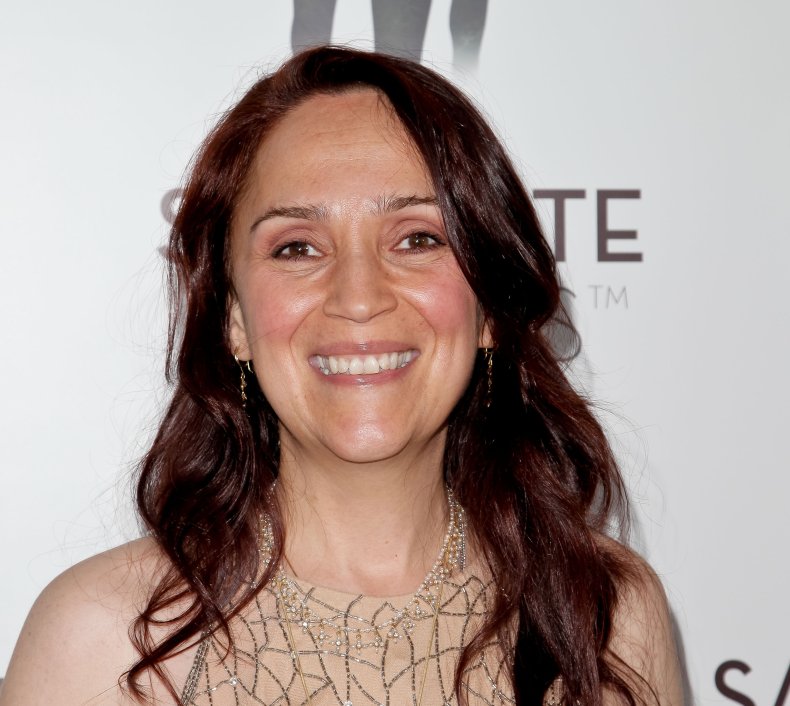 The post in question read: "Jews were beaten in the streets, not by Nazi soldiers but by their neighbors… even by children… Because history is edited, most people today don't realize that to get to the point where Nazi soldiers could easily round up thousands of Jews, the government first made their own neighbors hate them simply for being Jews. How is that any different from hating someone for their political views?"
Kubrick reposted a photo of the above words on Twitter and backed Carano up, saying what she wrote was "accurate."
"Yes. #GinaCarano made an accurate, historically informed statement, warning people where this will lead," Kubrick wrote, adding: "It was stellar."
She was responding to a tweet criticizing so-called "cancel culture," which is being debated in light of Carano's termination from the Star Wars franchise.
The Gina Dune actress' firing has outraged conservatives, who have been urging people to cancel their Disney+ subscriptions.
Meanwhile, thousands of fans of Carano have signed a petition to see her reinstated in her role.
Echoing Kubrick's views, the petition reads: "Her recent (now deleted) tweet responsible was one expressing her dismay for the way conservatives are being treated by liberals today, and to do this, she compared it to the way Jews were being treated by Nazis in World War II.
"I'm not going to say she was right or wrong with her views, but firing celebrities over their political views has been happening way too often, and once again, Hollywood has struck down another conservative."
Carano has since revealed she discovered she was terminated from her job via social media.
Speaking to writer Bari Weiss, the actress said: "I found out through social media, like everyone else, that I had been fired."