Eleven Republican House members have voted in favor of removing Republican Georgia Representative Marjorie Taylor Greene from her committee seats due to her past social media endorsements of several extremist conspiracy theories.
Some of the Republicans who voted against Greene included John Katko, Chris Jacobs and Nicole Malliotakis of New York, Young Kim of California, Carlos A. Giménez of Florida, Maria Elvira Salazar of Florida, Chris Smith of New Jersey, Fred Upton of Michigan, Brian Fitzpatrick of Pennsylvania and Adam Kinzinger of Illinois. Kinzinger, in particular, has become a vocal critic of Greene, accusing her rhetoric of inspiring anti-government insurrectionists.
While House Democrats clamored for Greene to be removed from her committee assignments to the House Committee on Education and Labor and the House Budget Committee, stating that the influential seats legitimize her extremist views, it was initially unclear how many Republicans would side with the Democrats.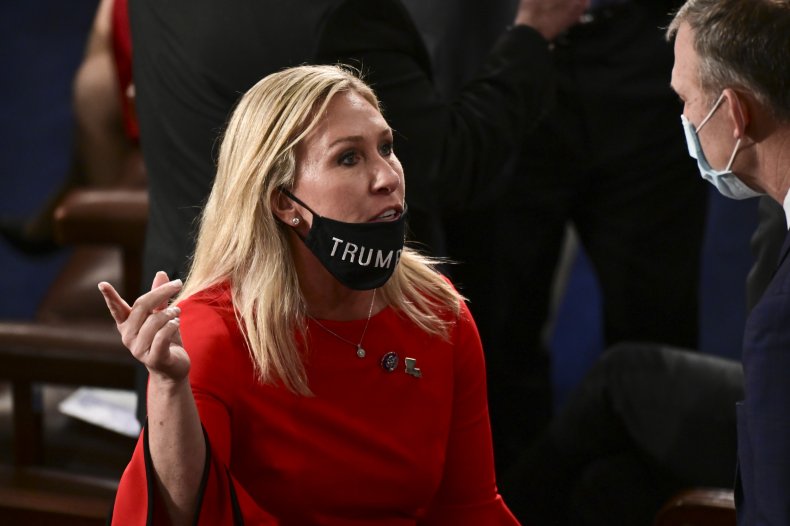 In Greene's past social media comments, she has advocated for violence against House Speaker Nancy Pelosi and former President Barack Obama, said that an airplane never hit the Pentagon during the September 11 terrorist attacks, accused former Secretary of State Hillary Clinton of slicing off a child's face and wearing it and many other conspiracy theories.
On Wednesday, Republican Minority House Leader Kevin McCarthy claimed that Greene had specifically denounced her past comments in support of QAnon, her belief that all school shootings were staged events meant to increase firearm regulations and her belief that wealthy Jews used a space laser to start the 2020 West Coast wildfires.
This is a breaking news story and will be updated as more information becomes available.