Queen Elizabeth II's cousin has said The Crown was "completely wrong" in a storyline about the monarch's institutionalized relatives.
Season Four of the Netflix series depicts Princess Margaret (Helena Bonham Carter) discovering the royal family had two relatives with severe learning difficulties.
She is seen finding out they had been incorrectly recorded as deceased in Burke's Peerage, a reference book for the U.K. aristocracy.
A shocked Margaret then chastises the Queen Mother for leaving Nerissa and Katherine Bowes-Lyon "locked up and neglected."
The sisters did exist in real life and were admitted to the Royal Earlswood Hospital in Redhill, London, in 1941.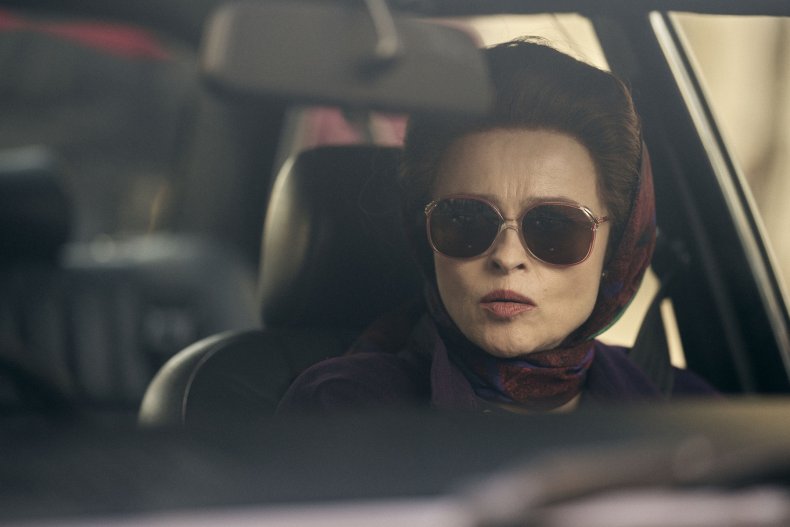 David Bowes-Lyon, whose father was the Queen Mother's first cousin once removed, told the Daily Telegraph he informed the real-life Princess Margaret about her relatives.
He said: "It is completely wrong to say they were forgotten and certified as lunatics."
He added: "I'm probably the only member of the family who could publicly say anything about this.
"I wouldn't say there is upset in the family, but I think people are frustrated and would like the record put straight."
He disputed The Crown's portrayal of Princess Margaret's horror at discovering the sisters cut off from society and unknown to either herself or Queen Elizabeth II.
Bowes-Lyon said of Margaret: "She knew who they were in every respect, as you would any cousin.
"She knew exactly who they were and what had happened."
He said he believed the entry in Burke's Peerage was a mistake.
The show depicts Princess Margaret berating the Queen Mother and reflecting on her own treatment by the royals.
She says in the series: "Locked up and neglected. They're your nieces—daughters of your favorite brother.
"It's wicked and it's coldhearted and it's cruel. It's entirely in keeping with the ruthlessness I myself have experienced in this family."
The intervention comes amid mounting calls in the U.K. for The Crown to carry a warning at the start of each episode clarifying that it is a dramatization.
Culture secretary Oliver Dowden told the Mail on Sunday: "It's a beautifully produced work of fiction, so as with other TV productions, Netflix should be very clear at the beginning it is just that.
"Without this, I fear a generation of viewers who did not live through these events may mistake fiction for fact."
However, stars of the show have been quick to state the plotlines seen on screen are works of fiction.
On Monday, Bonham Carter told The Crown's official podcast: "It is dramatized. I do feel very strongly because I think we have a moral responsibility to say, hang on guys, this is not . . . it's not drama doc, we're making a drama.
"So they are two different entities."