In 2022, a new word was begrudgingly added to everyone's vernacular: tripledemic.
After a few years of mask mandates and social distancing, the COVID-19 pandemic left the population unprepared for 2022's raging flu and respiratory syncytial virus (RSV) seasons. The spreading of vaccine-evading Omicron variants, and a lack of immunity for other illnesses left many people vulnerable to infection.
This year, with new COVID variants on the rise, and the seasonal onset of the flu and RSV, it's looking like fall and winter 2023 might bring a similar trifecta. But it's still too soon to determine exactly how it will look, according to experts.
"There will be a tripledemic, but it might look a little different than last year," says Dr. Peter Chin-Hong, MD, a professor at the University of San Francisco who specializes in infectious diseases. "It all depends on human behavior and how many interventions people take."
Meet The Experts: Dr. Peter Chin-Hong, MD is a professor at University of California San Francisco and specializes in infectious diseases. Dr. Michael Phillips, MD is a care provider at New York University's Langone Health, where he specializes in infectious diseases. Mary Rodgers, Ph.D, is an infectious disease expert at Abbott.
While all three respiratory infections will certainly be in the air, little is known on how they might affect your day-to-day life.
Below, everything to know about the potential tripledemic and how to protect yourself, according to infectious disease specialists.
What is a 'tripledemic'?
It's the unofficial name for what took place last year. If you recall, last fall included an intense RSV (respiratory syncytial virus) and flu season, plus a rise in COVID infections.
"Tripledemics and flu seasons and future COVID variables are very consistent in that they are unpredictable," says Dr. Michael Phillips, a medical provided at New York University Langone Health, who specializes in infectious diseases.
Last year, the United States experienced an early and severe surge of RSV, in addition to flu and COVID infections in autumn 2022. The exact reason behind the surge is unclear, according to the National Library of Medicine. However, some experts theorize that it had to do with lack of immunity from the early social distancing of the pandemic.
"Part of the reason why [flu and RSV season] was so bad last year was because nobody got exposed in the previous two years," explains Dr. Chin-Hong, referring to the social distancing measures used to slow the spread of COVID in 2020 and 2021. "I don't want to give people a false sense of security, but we may have a moderate season this year because immunity carries over."
What viruses are going around in 2023?
It's hard to say. Each year, there is predictably a single flu virus that dominates infections, and RSV infections seasonally spike between mid-September and February, according to the Centers for Disease Control and Prevention.
And, while COVID infections had seemingly tapered off in recent months, the emerging EG.5 and B.A.86 variants have caused a spike in cases. Hospitalizations and deaths related to COVID have grown by about 20 percent in the last week, according to the CDC. Symptomatically, all infections are pretty similar, according to Dr. Phillips.
What are the new COVID variants?
At the time of publication, the most prominent COVID variant in the United States is the EG.5 variant, or Eris. It is an offshoot of the Omicron strain, and it's likely that it will continue to dominate infections through the fall.
Another variant, B.A.86, has also caught the attention of the CDC for its adaptation of the spike protein. It's still too early to understand how its adaptations will affect is infectiousness and severity, according to Dr. Chin-Hong, but so far it hasn't reached a concerning degree.
When is the flu and RSV season?
Last year's onset of RSV was a bit earlier than expected in early September 2022, which contributed to the surge. So far, it doesn't seem like there is an earlier onset of more RSV infections this year, according to data from the CDC.
Flu season operates very similarly to RSV, and both illnesses tend to peak between December and February, according to experts and the CDC.
Will there be a 'tripledemic' in 2023?
Yes, say experts.
But it's still too soon to say which virus will dominate, and how the public will behave in terms of getting vaccinated and practicing health consciousness."For the first time, we have interventions for all three—COVID, RSV, and influenza—that can prevent people from contributing to the numbers [of infections]," says Dr. Chin-Hong.
The interventions Dr. Chin-Hong is referring to are vaccines, which could keep infection rates low.
"I can say for sure is there is going to be respiratory virus circulating this fall," says Dr. Phillips. "It is going to cause hospitalizations and severe illness, even death amongst those individuals that are really susceptible—underlying [conditions], older individuals, and those with compromised immune systems."
Here's a rundown of each potential contributor to this year's tripledemic, and how it might look different compared to last year, according to experts:
COVID: There are two new variants of note circulating right now. And there is a new booster coming out this fall to target the strains like EG.5, according to Dr. Chin-Hong.
RSV: RSV, which mostly affects young children and older adults, has been around for years. It's likely some immunity from last year's spike has carried over, according to Dr. Chin-Hong.
There is also now a vaccine that was approved for people over sixty and pregnant people by the Food and Drug Administration this summer. And RSV cases tend to wax and wane from year to year. "A heavy season [of RSV] like we had last year, is usually followed by two years that are lighter seasons," explains Dr. Phillips.
Influenza: Experts look at the Southern Hemisphere's flu season to determine what it might look like for the United States. Unfortunately, cases in Australia were higher than the five year average, according to CNN.
However, Dr. Chin-Hong theorizes that this might be because of lower flu vaccination rates. In Australia, 22 percent of children were vaccinated for the flu in 2022, compared to 16 percent this year.
Should I get a COVID booster?
Yes, but not yet.
Updated COVID boosters—that are more effective against the EG.5 strain—are expected to be distributed in late September, according to NBC News. You should get a booster around the same time as your flu shot, according to experts.
As for the new RSV vaccine, Dr. Chin-Hong recommends speaking to your healthcare provider before getting one. Currently, the CDC only recommends the RSV vaccine for patients 60 years or older, after consulting your provider.
When should I get a flu shot?
October is the prime time to get a flu shot to align with when influenza typically peaks, say Dr. Phillips and Dr. Chin-Hong However, it's still worth getting one as late as December.
"In general, vaccines become [somewhat] effective about two weeks [after you get one], and then fully effective a month later," explains Dr. Phillips.
How can I protect myself?
First, get vaccinated.
Another crucial factor to be aware of this fall is virus detection and prevention—especially for vulnerable groups. "If you're negative on a COVID test and are high risk [and exhibiting symptoms], you should get tested for the flu," says Dr. Chin-Hong.
An accurate, early test will allow you to treat the COVID and flu virus properly with prescription Paxlovid or Tamiflu, respectively.
And preventative masking and ventilation are not a bad idea, either. This is especially important for those at-risk for more serious infections, and people who spend a lot of time around vulnerable populations, experts say.
"While each virus transmits differently, all respiratory illnesses pose a higher risk for severe illness in those who are immunocompromised or part of a high-risk group, such as the elderly, newborns, young children and those who are pregnant," says Mary Rodgers, Ph.D, an infectious disease expert at Abbott.
Overall, stay alert this fall.
"We should remain humble," says Dr. Chin-Hong. "We can make predictions, but as we get closer we'll have a better understanding of how things will go."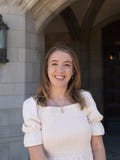 News Editorial Assistant
Olivia Evans (she/her) is an editorial assistant at Women's Health. Her work has previously appeared in The Cut and Teen Vogue. She loves covering topics where culture and wellness intersect. In her free time, she enjoys cooking, running, and watching rom-coms.